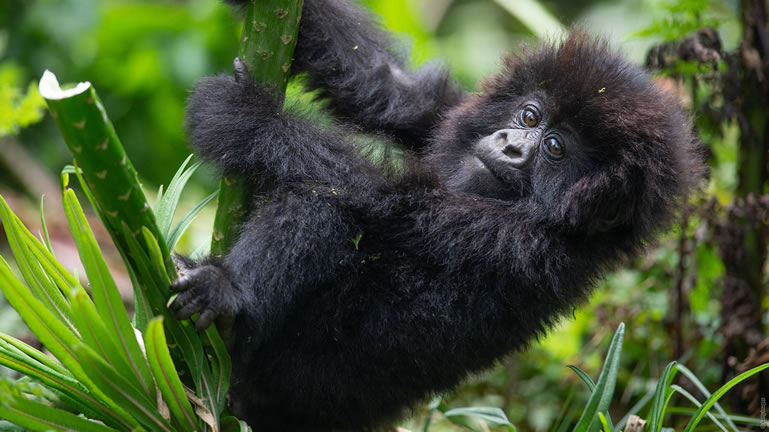 How possible can someone trek mountain gorillas more than once is a common question in gorilla safari bookings? The possibility of multiple gorilla treks in Uganda, Rwanda and the Democratic Republic of Congo is one of the frequently asked questions in gorilla trekking. Given one hour with the gorillas, most travellers have often asked whether they can do multiple gorilla treks to fully enjoy this magical experience. YES, you can actually trek gorillas more than one time on different occasions. Gorilla trekking has for years ranked as the best wildlife experience, which attracts the highest number of travellers from all over the world.  Doing multiple gorilla treks give you the chance to compare different trekking experiences and also a chance to interact with different gorilla families. African Jungle Adventures gives you a guide on how you can trek gorillas more than one time.
How to do multiple gorilla treks
Firstly, multiple gorilla treks call for multiple gorilla permits. YES, if you want to trek gorillas more than once, you ought to buy extra permits for the next trek.  Each gorilla permit allows you to spend strictly an hour with the endangered gorillas in the Jungle. After an hour, a gorilla permit expires and the gorilla trek for that day is counted done. You can choose to trek different gorilla families in the same park or visit different gorilla groups in different countries. For example, you can do a first gorilla trek in Uganda and the second trek in Rwanda for accurate comparisons. The number of gorilla permits to buy depends on the number of times you want to trek gorillas.
Is it possible to do multiple treks on the same day?
No, you cannot visit two different gorilla families in one day. Every day, each gorilla family is allocated to a group of eight travellers. The time to spend with a gorilla family is strictly one hour. After that, no one else is allowed to visit the gorilla family that has already been visited. Multiple gorilla treks are done on multiple days. Gorilla trekking is restricted to an hour to give gorillas free space with no crowds around them.
What is the cost of multiple gorilla treks?
The cost of multiple gorilla treks varies depending on how many times you want to trek and in which country. Each permit in Uganda costs $700 for foreign non-residents, $600 for foreign residents and UGX 250,000 for Ugandans and East African citizens. In Rwanda, A single permit costs $1500 while in DR Congo, it costs $450 per permit. A traveller who wants to trek in Uganda and Rwanda will therefore pay $1500 for a Rwanda permit and $700 for a Uganda permit. If you want to trek different gorilla families in the same country for example Uganda, you ought to buy 2 Uganda gorilla permits costing $1400.
Best time for multiple gorilla treks
Given the high demand for gorilla permits especially in Uganda and Rwanda, the low (wet) season is the best time to do multiple gorilla treks. During this time, there is a low demand for gorilla permits, which guarantee you the availability of gorilla permits in both countries. Moreso, you ought to book as early as 6 months in advance to reserve permits in time. Ensure to contact your desired gorilla parks in time to confirm the availability of gorilla permits on your desired date. Upon booking, you will pay a 30% deposit on each permit as a booking fee. Total payment will be required at least 90 days to the trekking date. Early gorilla permit booking assures you access to permits saving you the embarrassment of last-minute bookings.
How to Book multiple gorilla treks?
Depending on where you want to do your multiple gorilla treks, you can directly contact respective conservation bodies in each country. If you want multiple treks in Uganda, Contact Uganda Wildlife Authority to book your permits, In Rwanda, you contact Rwanda Development Board while in Congo you contact the ICCN. If you want to trek in Uganda and Rwanda on the same trip, you will contact both RDB and UWA. Booking through a credible tour operator is the easiest way to book multiple gorilla treks. They can assist you in tailor-making your desired gorilla safari package based on your interests, time and budget. Send an email with your interests, where and when you want to do the multiple treks and we shall do the rest for you.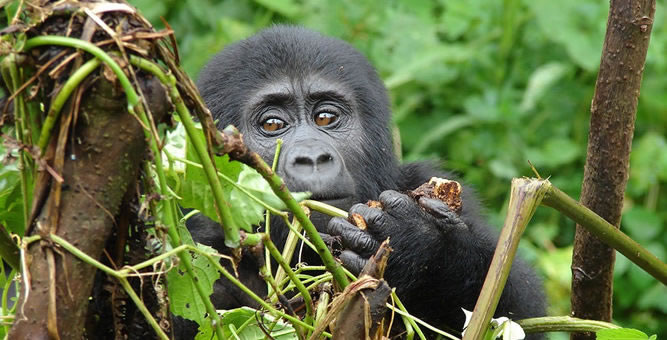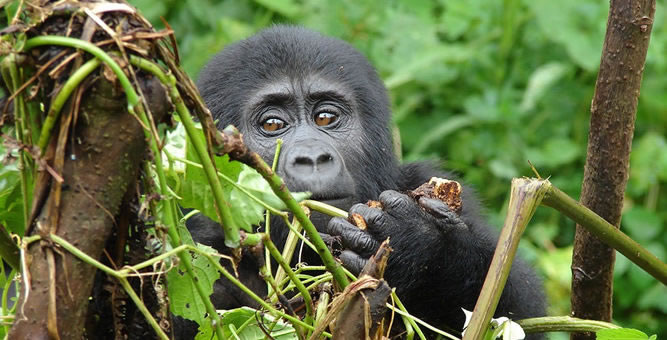 Where is the best point to do multiple treks?
Where to begin for your multiple treks depends on which gorilla parks you are visiting, your entry point and the flow of your itinerary. If your itinerary includes other wildlife experiences, the starting point will depend on which activity comes first in the itinerary. If you are trekking in Uganda and Rwanda, the best option is to fly into Rwanda, first trek on Volcanoes and then cross over to Uganda for the second trek. Alternatively, you can fly into Entebbe Airport, drive to Bwindi National park with a stopover at the equator, go gorilla trekking in Bwindi or Mgahinga National Parks. Then cross to Volcanoes National Park in Rwanda for a second gorilla trek, after which drive to Kigali Airport where the tour ends. A single East African tourist visa allows you to cross through Uganda and Rwanda without applying again. Apparently, Kigali to Bwindi gorilla safaris has become common. These allow travellers to trek gorillas in both countries within the shortest time possible.
Do multiple treks call for a discount?
No, there is no discount on gorilla permits regardless of how many permits you buy. The cost of gorilla permits in both countries is fixed and cannot be changed unless it's a government policy. However, complementary permits are issued on request to Foreign tour operators on FAM trips in the gorilla destinations.
Conclusively, multiple gorilla treks are best for accurate gorilla trekking comparisons, especially for researchers. The experience also gives you a chance to spend more time with different gorilla families on different occasions.