Travel Guide to Salonga National Park Congo

Salonga National Park is located within central basin of the Congo River making it one of the isolated protected areas that can only be accessed by water transportation. This park was first founded as a nature reserve around 1933 and later designated as a national park in November 1970. It became a UNESCO World Heritage Site in 1998 given the intense political instability and poaching practices that claimed the lives of many wildlife species and their habitat.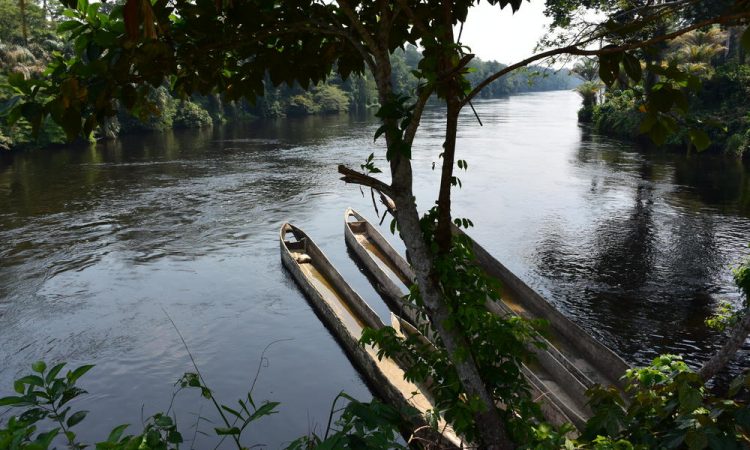 This protected area covers an area of about 36000 square kilometers making it one of the biggest tropical rain-forest conservation areas in Africa. It features the lowland plateau which is also intersected by many Rivers and thick rain-forests. The park is divided into two (2)-the northern part in the Equateur province and the southern block which lies in the provinces of Equateur, Kasai and Bandundu. About a 3rd of the southern part of Salonga National Park is covered by groups of pygmies, a portion of which is claimed by the locals. The biggest portion of the Salonga National Park is covered by a tropical rain forest while other areas feature mainly the river beds of Lomela and Loile Rivers, deep valleys with marsh swamps.
This protected area is run based on the law 70-318 of 30th November 1970 and Law 69-041 of 28th August 1969 related to nature conservation. The park features 6 administrative sectors and they include Mondjoku, Monkoto, Washikengo, Yoketelu, Anga and Mundja which also do not have any consequential infrastructure. Like most protected areas in the Democratic Republic of Congo, the Salonga National Park is under the management of the Congolese Institute for Nature Conservation (ICCN).
What to see in Salonga National Park?
This park boasts for its remarkable wildlife species like the rare dwarf chimpanzees or the Bonobos-the rare primate species which is also endemic to the southern part of the Congo River basin rainforests. While on guided safari in Salonga National Park, you will also have a chance to spot out most of the long tailed pangolin, the Congo aquatic civet, bushbuck, sitatunga, aquatic chevrotain, bush pigs, yellow backed duiker, Angolan mongoose, side striped jackal, red river hog, Okapi, serval, Congo peacock, the forest elephants, African slender snouted crocodiles and many more. The other primate species for you to spot out in this park include the black colobus monkeys, dryad monkeys, golden bellied mangabeys, red tailed monkeys, pottos, Allen's swamp monkeys, Thollon's red colobus and dwarf bush baby, west African red colobus and others. The prime bird species for you to sight at the park include the black bellied bustard, cattle egrets, Congo peacock, black stork, grey parrot, the yellow billed stork and others. About 300 distinct bird species thrive within the rain forest of Salonga National Park with half of them thriving mainly as residents.
When to visit Salonga National Park?
This park is situated at Equator area and receives rainfall amount of about 1700 mm each year. Its dry season starts from June to August and this features as the best time for visitors to realize their dreams in this protected area.
How to access Salonga National Park?
Most parts of Salonga National Park can't easily be accessed by road but only by boat. However, there are also airstrips at Mundja, Anga and Monkoto which receive charter and private flights to Salonga National Park especially for most areas of the southern section of the park. This park is situated about half way between Kinshasa and Kisangani approximately 100 kilometers south of Boende.
For visitor stay, there are some accommodation facilities around Ilebo town, which is located in Kasai district, Kasai-Occidental province of the Democratic Republic of Congo. The notable accommodations include the Douze Maisons Motel, Guesthouse woodland, Hotel Med, Guesthouse La Vernaise, Hotel Amika and many more.
In conclusion, if you have ever thought of exploring the most incredible tropical rain-forests with diverse attractions in Africa then the Salonga National Park of the Democratic Republic of Congo (DRC) should be a must to include destination in your travel plan. The park still offers untouched attractions which offer visitors with authentic African experiences that once in lifetime. Visit this park for both forest and savanna species and you won't regret undertaking a trip to the DR Congo.