Gorilla Mist Camp in Ruhijha – Bwindi National Park – Uganda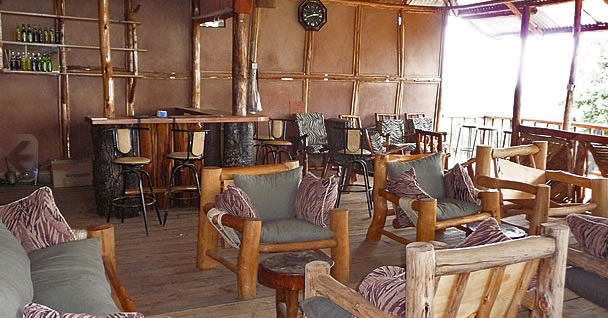 Gorilla Mist Camp is one of the Bwindi's prime camp which is situated 50 kilometers from Kabale town and it is 2&half hours drive from Buhoma. As you're driving, you will see the beautiful scenery of mountains, hills and terraces.
55km of travel from Kabale town on a murrum bumpy road brings you to a wooden gate "Ndego gate" that opens up to the forest drive. A 12km drive through the forest whistles and creaks deep in a secret world of mossy-green and pearl gray filled with ferns all over the trees will drive with you up to the second gate "Rujiina gate"restaurant
When entering the forest from Ndego gate, you will go through the forest as you have a look at the monkeys, duikers, forest elephants and some beautiful birds. The Gorilla groups you visit are, Oruzogo, Bitukura, Kyaguliro.
The unique Luxury Camp for upper class visitors welcomes you with the breath taking scenery of the forest. It's a home away from home, very quiet environment; you are only entertained by different melodies of birds. The atmosphere is very charming and friendly. If you are lucky you will get a surprise visit by the mountain gorillas!
Gorilla mist camp is an excellent place for natural beauty – with its unique natural formations, colorful history and culture, and exciting recreation opportunities. It's located in Kabale district south-west of Uganda. 10Hrs drive over 405km from Kampala city.
Imagine how thrilling it is being on such a well landscaped hill with modern tents surrounded by the forest! It is very refreshingly cool, private and quiet apart from the entertainment you get from birds singing different sweet melodies.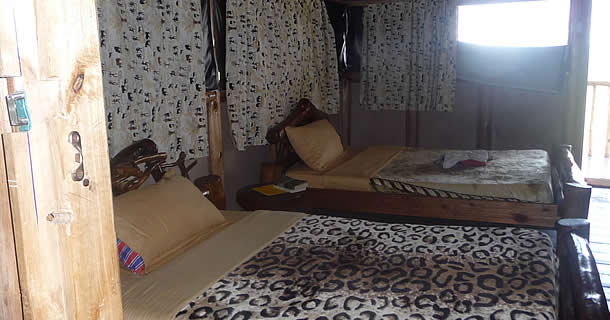 At Gorilla Mist camp you will be catered for by highly trained customer service representatives and drivers/guides. The policy here is to employ the best in terms of performance and discipline.
Enjoy the best tastefully designed restaurant with a seating capacity of 30. Both continental and local dishes are served. The emphasis is on variety, taste and satisfaction with high standards maintained at a high level at all times.
The Bar has been refurbished to suit your highest expectations. It over looks the forest. The evening breeze from the forest will relax you after Gorilla tracking. Drinks range from soft drinks, beers, Sherries, wines, spirits among others.
Quench your thirst while watching monkeys and different species of birds across
Game drives are organized en route to Bwindi Impenetrable National Park and on the way see Cape buffalo, waterbuck, bushbuck, Uganda kob, Jackson hartebeest, warthogs and forest elephant if you are lucky! Birdlife for the twitchers: bee-eaters, eagles, buzzards, kestrels, vultures, plovers, doves, shrikes, flycatchers, widow birds, night-jars, cuckoos and coucals abound.
Forest Walks – A walk or drive from the Lodge, visitors are led by knowledgeable guides and learn about the fascinating tropical rain forest: home to different species of huge mahogany trees, tropical flora, wild fungi, primates (including the entertaining chimpanzees), 360 bird species and a myriad of colourful butterflies and moth.
Birding – Bwindi Impenetrable National park is a veritable paradise for bird watchers. Over 450 species have been recorded. The acacia trees in the valley below the main lodge building is populated with various weavers, ibis, gonolek, kingfishers, guinea fowl, kites, hawks among others. Along the river ibis, storks, heron and eagles have been sighted.
Walking safaris – there are well experienced tour guides who are happy to take guests out on walking tours. Guides are knowledgeable concerning flora and fauna of the area. However, it is best to make arrangements 24 hours in advance to avoid disappointment. Early morning and later afternoon walks are cooler and more comfortable.
Scenic Beauty– Coffee or tea on your cottage veranda, watching the sun come up; having a relaxing day resting at the Lodge; cooling off in the pool after a day full of activities; excellent meals, sun-downers around the Lodge bar and after dinner drinks by the camp fire are also part of the Gorilla Mist Camp.