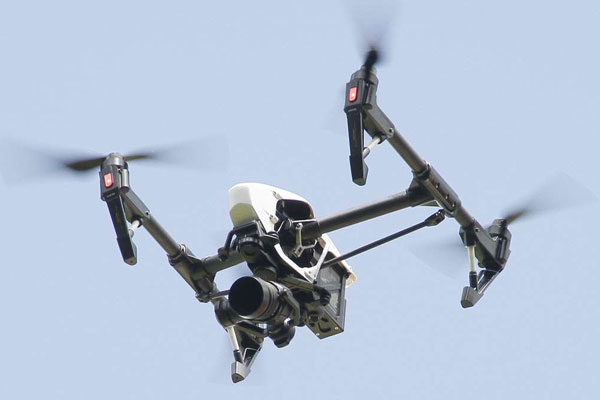 When it comes to unique experiences, none beats mountain gorilla filming in Uganda. Filming mountain gorillas in the wild is such a mesmerizing experience, offering you a lifetime chance to capture live videos or pictures of the large mountain gorillas. To have the best of gorilla filming in Uganda, interested persons should be fully prepared and your preparation includes securing early a valid gorilla permit, getting filming permission/clearance, covering all filming-related costs, having the right gear or equipment, etc.
Gorilla filming in Uganda attracts a range of participants from individuals, TV production companies, filmmakers to professionals. Filming gorillas in their natural habitat is often conducted by the government, journalists mainly for publication or making documentaries. This is to help create awareness among local communities on the values of mountain gorilla conservation and protection, gorilla tourism, etc. In the long run, local residents are expected to embrace mountain gorilla/wildlife conservation and tourism.
Where to go for gorilla filming in Uganda
In Africa and the world at large, Uganda is incredibly an outstanding gorilla filming destination. The fact is, Uganda is home to almost half of the world's 1063 mountain gorillas that still live on planet earth today making it an exceptional gorilla filming spot in Africa.
Unlike other African mountain gorilla safari destinations (Rwanda and Congo etc), Uganda has 2 (two) major spots for visitors that have the best of mountain gorilla filming. In Uganda, gorilla filming is carried out in Bwindi Impenetrable National Park or Mgahinga Gorilla National Park. All the two incredible gorilla filming destinations are located in the far southwestern part of Uganda, about 8-9 hours' drive from Kampala.
Gorilla filming in Bwindi National Park
Bwindi Impenetrable National Park, home to the misty Bwindi Impenetrable forest lies in Kanungu, Kabale district, South-western Uganda. The park sits on a compact land area of 331sq.km, gazetted in 1991 primarily to protect mountain gorillas and presently, boasts of as a home to over 459 of these unique apes. In 1994, Bwindi Impenetrable National Park was also declared as a UNESCO World Heritage Site considering its biodiversity.
While on gorilla filming in Bwindi, participants have 4 sectors/regions/areas to start their filming adventures from that is Buhoma in the North, Ruhija in the East then Nkuringo and Rushaga sectors in the South. It is in the 4 regions where 20 habituated gorilla families are all distributed making Bwindi Impenetrable National Park an incredible spot with more opportunities for visitors to enjoy a gorilla filming experience while on a film fixing safari in Uganda.
Other than massive mountain gorillas, Bwindi Impenetrable Forest NP also shelters a range of unique natural features. These include forest elephants, olive baboons, duikers, L'hoest monkeys, black and white colobus monkeys, chimpanzees, buffaloes, giant forest hogs, civets, golden cats, side-striped jackals, yellow-backed duikers, De Brazza monkeys, clawless otters.
Bwindi Impenetrable National Park also houses pottos, red-tailed monkeys, Galagos, 200 butterflies, several amphibians, reptiles, over 360 bird species including African green broadbill, Western bellied robin chat, Shelley's crimson wings, black-billed turacos, regal sunbird, purple breasted sunbird, handsome francolins, Fraser's eagle and more. The ideal birding spots of Bwindi include Ruhija and Mubwindi.
Gorilla filming Mgahinga National Park
Gorilla filming in Mgahinga National Park like Bwindi takes place in the far South-western Uganda, Kisoro district. Unlike Bwindi NP, filming mountain gorillas in Mgahinga Gorilla National Park is done in only one sector/area- Ntebeko and only one habituated gorilla family- Nyakagezi group exists in this park, attracting fewer crowds.
Cost of Gorilla Trekking and Filming permits in Uganda
When planning to go film mountain gorillas in Uganda, participants should plan for gorilla filming fees and gorilla permits. Each of Uganda gorilla trekking permits as of 2022 stands at USD700 per person for foreign non-residents, USD600 for foreign residents, and shs. 250,000. Gorilla habituation permits cost USD1500 and besides securing gorilla permits, you will be required to pay USD4200 to be part of the gorilla filming experience. This allows you to enjoy a complete one (1) hour and also, a refundable fee of $1000 should be paid- this is refundable once you share a copy of your gorilla photoshoot/CD with Uganda Wildlife Authority (UWA) after the experience.
Gorilla filming permits and fees cover park entrance fees, the gorilla filming experience for 1 hour, guide costs, and security. This is exclusive of visitor accommodation, transportation, and other media expense. Note, interested visitors in gorilla filming are also required to seek permission from Uganda Media Council. The Uganda media cards are available at USD175 and processing them takes 2-3 working days.
Best time or season to visit Uganda for gorilla filming safari
Uganda enjoys favorable weather and climatic conditions making it an ideal gorilla filming destination all year round. The best season or time however to go gorilla filming tour in Uganda is during the dry season when the trails are kept relatively drier due to low rains. This is from June to September or December to February and this is not the case with wet or rainy season/months- March to May or October to November when too many rains are experienced in the gorilla safari parks.
Gorilla filming gear/equipment
The essentials to pack for your gorilla filming tour in Uganda include insect repellents, waterproof hiking boots, rain jackets, long-sleeved shirts, first aid kit, filming kit, camera with additional batteries, snacks, gardening gloves, all valid permits, and more.
Where to stay while on gorilla filming in Uganda
Accommodation in Bwindi NP- Uganda
Buhoma sector
Sanctuary Gorilla Forest Camp/Lodge
Buhoma Lodge
Buhoma Haven Lodge
Silverback Lodge
Mahogany Springs Lodge
Buhoma Community Rest Camp
Rushaga sector
Gorilla Valley Lodge
Chameleon Hill Lodge
Rushaga Gorilla Camp
Bwindi Jungle Lodge
Ichumbi Gorilla Lodge
Nkuringo region accommodation
Nkuringo Safari Lodge
Clouds Mountain Gorilla Lodge
Ruhija sector
Broadbill Forest Camp
Gift of Nature Lodge
Agandi Lodge
Bakiga Lodge
Mgahinga NP accommodation
Mount Gahinga Lodge
Mucha Hotel Kisoro
Amajambere Iwacu Community Camp
Traveler's Rest Hotel
Mutanda Lake Resort
Kisoro Tourist Hotel