Wagtail Eco Camp Bwindi – Uganda Gorilla Safari Camp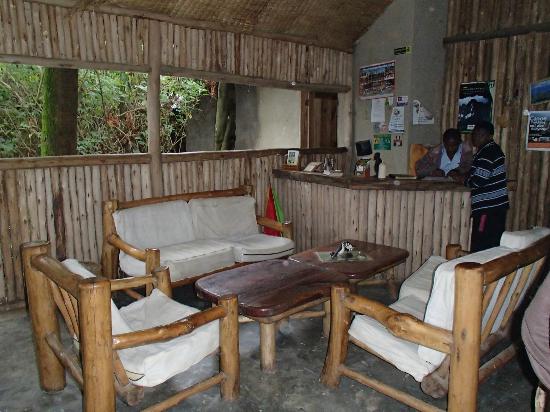 Wagtail Eco safari camp offers a unique and ultimate way to experience the Panoramic hills of Kigezi as you visit the camp. On your way you encounter the beautiful scenic volcanoes of the great Virunga and the Bwindi Impenetrable National Park.
Wagtail Eco safari camp is located in Rubuguri village the centre point of Gorilla Tracking of Nshongi and Nkuringo Gorilla groups. Located in Kisoro district, the extreme part of south western Uganda East Africa, it takes one and half hours driving from the camp to either borders of Rwanda and DR Congo. This Mountain Gorilla World is in the southern sector of Bwindi where the biggest Mountain Gorilla family (Nshongi) in Uganda is found. Its the only place in Uganda where Gorilla Twins have been registered in Nkuringo group and Kahungye family which is also to be opened soon for Gorilla Tourism. All the three Gorilla groups have more than one silver backs and black backs.
Wagtail Eco-safari camp is built in Local materials. It is roofed with papyrus and the ceiling of banana fibres, the floor of local stones and the wonderful local furniture.
Wagtail is in an eco friendly accommodation facility where nature takes the lead. The call of the birds at night is the music that gives a memorable stay in the camp.
Eco Camp Friendly Approach
Wagtail lodge is an eco camp due to the fact that the Directors are conservationists. The vis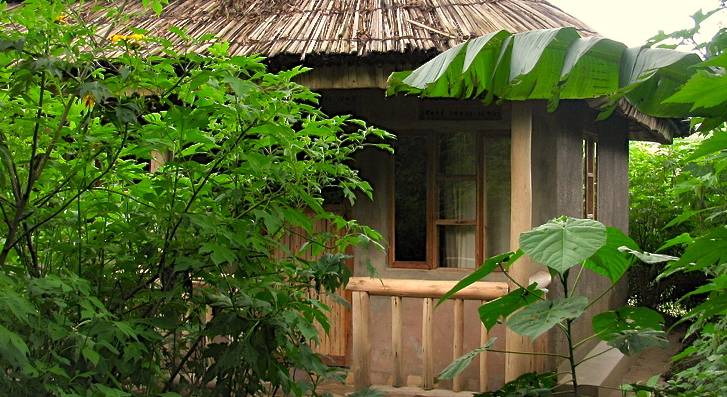 on is to turn Rubuguri Town Board into a tourism town with eco friendly community who have a reduced impact on environment. Our steps to achieve an eco friendly status include but not limited to:
We monitor Environmental Impacts of our camp by undertaking an offsetting damage operation.
Wagtail Eco Safari camp is located in Rubuguri village Kisoro District South Western Uganda. Wagtail Ecosafari Camp borders Bwindi National Park (World Heritage Site) by UNESCO. It is sandwitched by Bwindi Impenetrable National Park, Lake Mutanda and Lake Bunyonyi giving it a very unique and scenically enriched location.
Getting There:
Kampala – Mbarara – 280km, Mbarara – Kabale 147km, Kabale – Rubuguri 66km