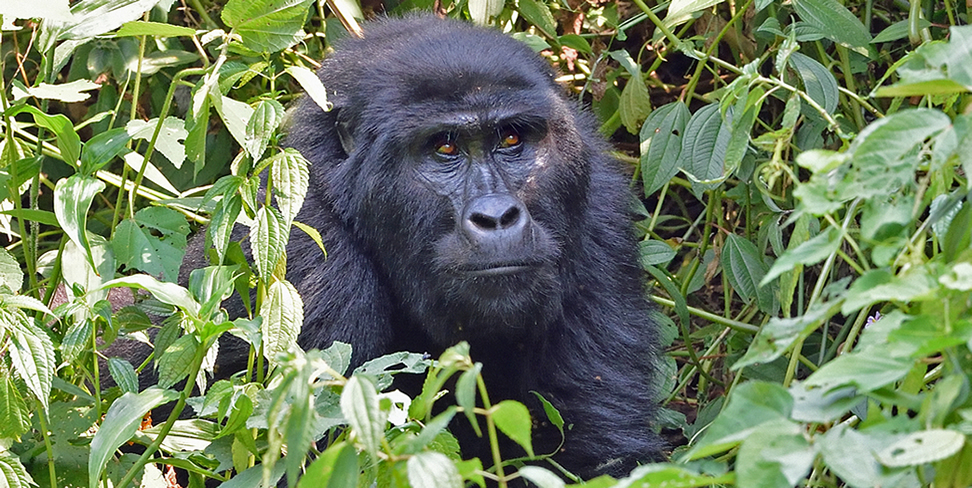 Do you know that you can fail to see gorillas even after reaching the gorilla park? Yes, whereas it's rare for travelers to miss out on seeing the endangered gorillas, the incident can happen on rare occasions.  There are certain reasons,  that may stop you from seeing the endangered gorillas in Uganda, Rwanda, and the Democratic Republic of Congo. For over 25 years mountain gorilla trekking has ranked as a top wildlife experience, which attracts the highest number of travelers from all over the world. Apparently, the whole world has 1006 mountain gorillas dwelling in Bwindi Impenetrable Forest, Mgahinga, Virunga, and Volcanoes National Park. Before confirming any gorilla safari, travelers are reminded to check and confirm no reason may stop them from seeing gorillas after paying for the permits. We bring to you detailed factors that may stop you from seeing the endangered gorillas. These include among others:
Any traveler who has no gorilla permit is not allowed to see the gorillas. Unfortunately, some travelers have fallen victims to untrusted travel operators who fail to secure permits even after receiving full payment from the clients. A gorilla permit is a pass to see the endangered species without which no one is allowed to see the gentle giants.
Travelers are reminded to always ask for the photocopies of the gorilla permit from their travel operators to make sure it is secured. At the start of the gorilla trip, a traveler should ask for a permit from his/her driver-guide to confirm he has it.  In case you book directly with Uganda Wildlife Authority or Rwanda Development Board; endeavor to pick your permit from the head office before driving to the park.
During the pre gorilla trekking briefing, each traveler is asked to present his/her permit correspondent to the receipt and other travel documents. Gorilla permits cost $1500 in Rwanda and $450 in the Democratic Republic of Congo while in Uganda; a single gorilla permit costs $700 for foreign non-residents, $600 for foreign residents, and UGX 250,000 for Ugandans and East African citizens.  The Uganda Wildlife Authority in Uganda, RDB in Rwanda, and ICCN in Congo issue gorilla permits.  Any traveler without a permit will not be allowed to see gorillas.
Are restrictions are serious in gorilla trekking. All travelers aged below 15 years are not allowed to visit the endangered species despite one's physical looks. In the process of planning a gorilla safari in Uganda, Rwanda, or DR Congo, travelers are always requested to send their passport details to confirm the birth dates. The reason for age restrictions in gorilla trekking includes the physical demanding of gorilla hikes, the endangered nature of gorillas, and the risks involved in the adventure. A traveler below 15 years who insists and goes to the gorilla perk will not be allowed to see them.
However in cases when a traveler is yet to celebrate his/her 15th birthday, he/she will be allowed to trek gorillas. The parents of the 15 years baby will be asked to write an endorsement letter to UWA in Uganda or RDB in Rwanda claiming responsibility for any risk or danger that the young one may encounter during the hike in search of these gentle giants in their natural habitat.
More so, any traveler showing any signs of sickness is not allowed to visit the endangered gorillas. This endangered species share over 90% of human genes, which make them susceptible to human communicable illnesses such as cough, and flu. Travelers are therefore reminded to go for a medical checkup before the trekking date to ensure they are in good health state. During this period of covid19, all travelers visiting to see mountain gorillas must test negative for coronavirus. A negative test is done within 72 hours before the date of trekking. After arriving in Rwanda or Uganda, a second covid19 test is required to ensure the safety of mountain gorillas in the jungle.
Ensure to report very early to the starting point to avoid being left out. On the day of gorilla trekking, all travelers are asked to assemble at the respective park headquarters lately by 7:00 am. Start with registration and a pre gorilla trekking briefing. Travelers are also put together in groups of eight and each allocated a gorilla family.  In most cases, hiking to see gorillas starts at 8:00 am. All travelers setoff at the same time taking different directions depending on where the allocated gorilla family will be that day. Any traveler who will be left by other travelers will miss the trek. In other words, no traveler will be allowed to hike alone into the jungle when the other shave left already. For that case, travelers are always reminded to sleep in lodges/hotels near the briefing point to avoid long hours of driving, which can lead to delay.
When gorillas go very far
In rare cases where mountain gorillas go very far, travelers may fail to see them at the end of the day. Some gorilla families live in high altitudinal areas, which are far to reach especially for physically unfit travelers. In case, travelers fail to see the gorillas after a full day of trekking, conservation bodies give them a second chance to trek gorillas on the second day. However, this is very rare because there are trackers who keep following the mountain gorillas every day.
Whenever booking a gorilla safari to Uganda, Rwanda, and Congo, be careful to avoid any reasons that may stop you from seeing the endangered gorillas in the jungle. In case you find yourself sick, you can ask your travel agent to resale or re-schedule your gorilla permit but sometimes a small fee applies than losing the whole amount you paid for the permit. You can re-schedule to another date you think you will be fit to visit the gorillas.