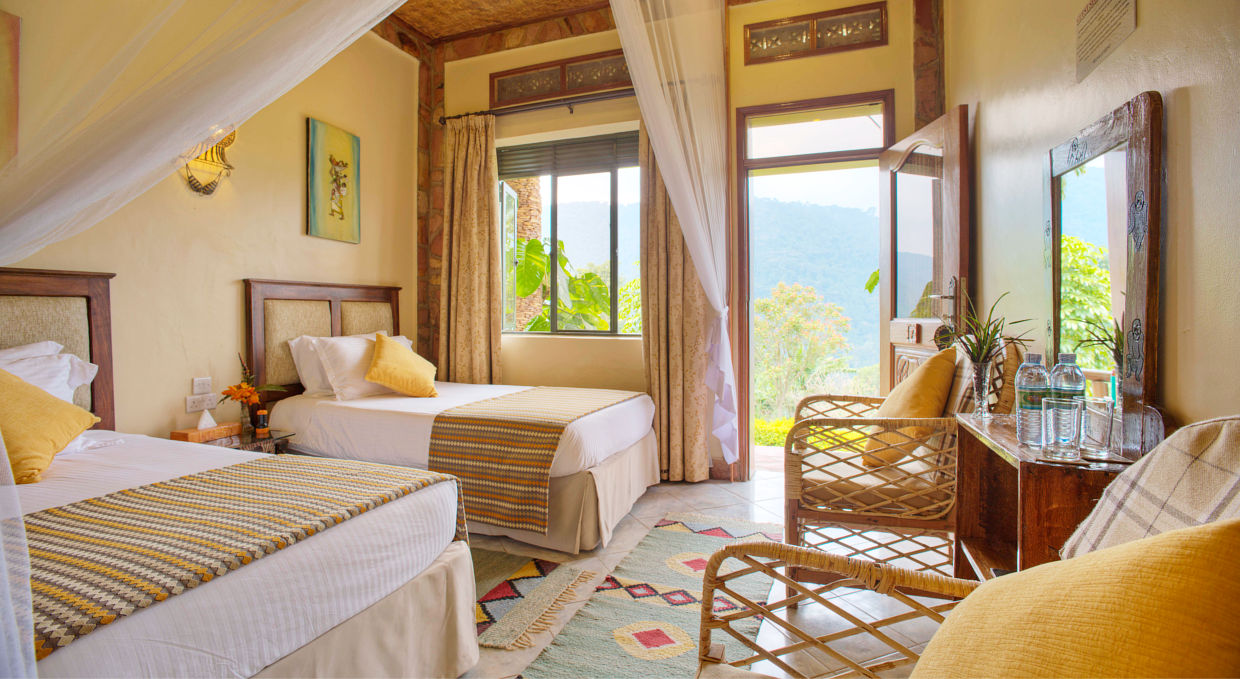 Luxury Lodges In Buhoma Sector-Bwindi Impenetrable Forest National Park
The Buhoma sector is the most popular gorilla trekking sector in Bwindi impenetrable forest national park. The sector's proximity to Queen Elizabeth national park makes it more preferable for tourists to combine gorilla trekking and game drives.
The sector has five habituated gorilla families as of 2020. These are the five gorilla families among which you will track when you go gorilla trekking in Bwindi impenetrable forest national park;
Habinyanja Gorilla Family
Katwe Gorilla Family
Rushegura Gorilla Family
Mubare Gorilla Family
Muyambi Gorilla Family
However, when you are considering to go gorilla trekking in a particular gorilla family in Uganda, it is not possible to ascertain which gorilla family upon booking. But you can arrange with the Uganda wildlife team to go gorilla trekking for a gorilla family of your choice.
In case you wish to be sure about the gorilla family you will be tracking in Buhoma, you have to wait until the trekking date. Our team of professional safari guides is very experienced in how to go about this matter.
Gorilla trekking starts as early as 8:30 am. The briefing prior to gorilla trekking takes place between 7:30 and 8:00 am. This implies that; for you not to wake up too early,  you will need some good accommodation near or in the Buhoma sector. Below are some of the luxurious lodges to consider in the Buhoma sector
Engagi Lodge
The Engagi Lodge is one of the most popular lodges in the Buhoma sector of Bwindi impenetrable forest national park. It is very common for your search to feature Engagi lodge whenever you do a Google search for luxurious lodges in the Buhoma sector.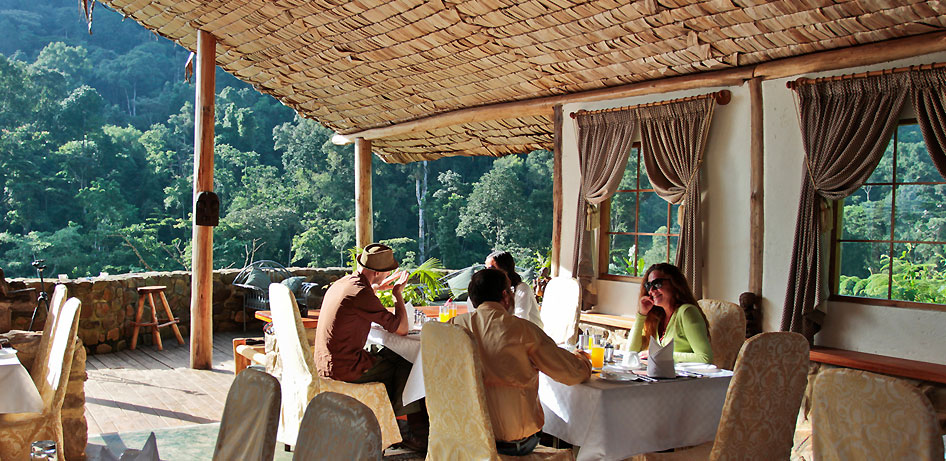 The lodge offers stunning views of the forest canopy with an opportunity of visiting river Munyanga just a walkable distance from the lodge. With only 8 cottages, early bookings are often recommended to secure your space at the lodge.
Silverback Lodge is one of the lodges owned by Marasa Africa. They own lodges in Queen Elizabeth national park, Murchison falls national park as well mainly specializing in luxury accommodation.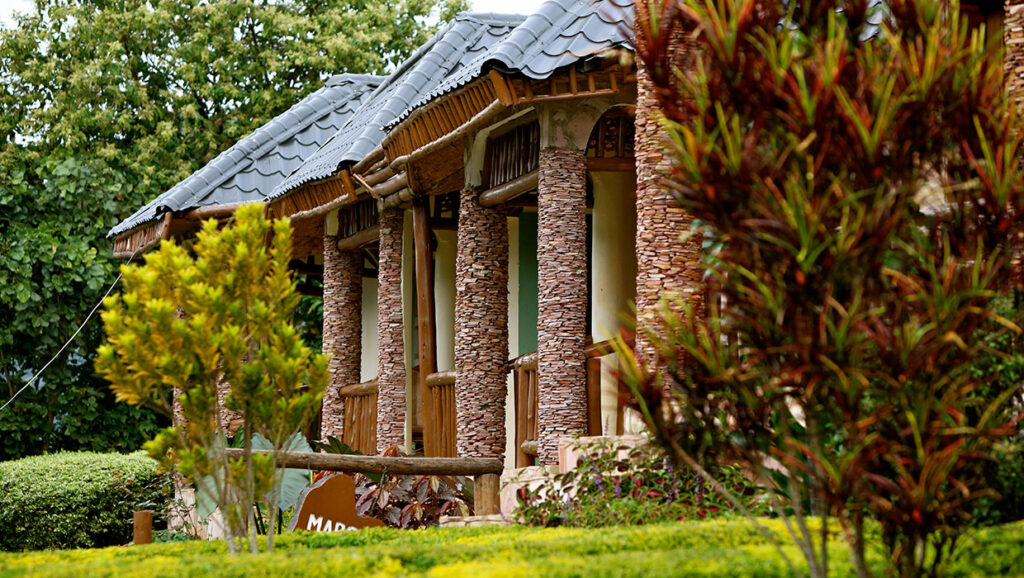 Their vast experience guarantees you quality accommodation. They have are a total of 12 accommodation units that make up silverback lodge. These are composed of deluxe rooms and double rooms. Contact us today for more details
Buhoma Community Haven Lodge
Buhoma community haven lodge is one of the locally opened lodges in Bwindi impenetrable forest national park. Since December 2014, the lodge has been offering some of the best beyond budget accommodation.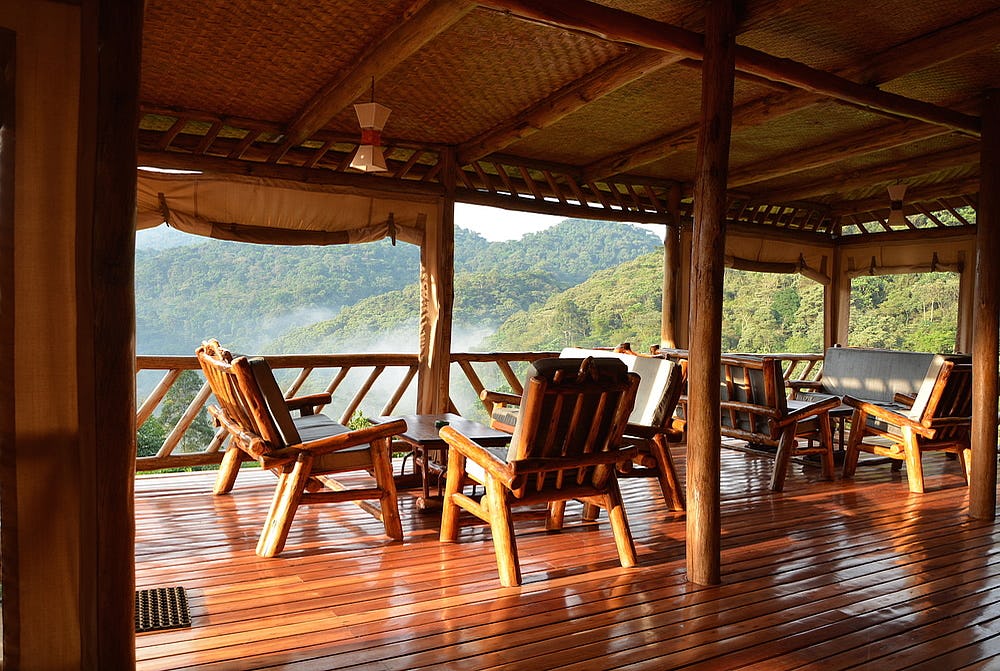 Best views of the misty Bwindi impenetrable forest can be seen straight from the lodge. Unlike its competitors, it only has a few rooms. One family cottage and 2 double/twin cottages well designed with local materials.
Buhoma community rest camp would be captioned as tents and cottages in the thick tropics. The camp offers has a limited number of cottages (only two) but a variety of tents that can really fit the services offered by their competitors yet at a far less rate.
The camp would be rated among the cheapest in terms of how much they charge for their quality services. They are also open throughout the year offering budget, mid-range, and luxury accommodation. Though their rates might not match luxury rates, their services do.
Buhoma Lodge
Buhoma lodge has 8 ensuite cottages making it one of the most recommended cottages in the Buhoma sector. The lodge has a bar and a fine-dining space offering some of the best views of the Bwindi impenetrable forest.
Besides the quality accommodation, you can also consider participating in other activities while at the lodge including but not limited to the Batwa cultural experience, community tours, and soothing massage experience at the same lodge
Mahogany springs lodge commonly known as the birdwatchers haven. Though Bwindi impenetrable forest national park is commonly known for gorilla trekking, it is also a very popular birding haven in Uganda featuring at least in the top five birding havens of Uganda according to most of the safari guides.
The lodge is relatively up-class in terms of the rates but anyone interested in quality services and the serenity of the place will obviously part with the charges.
Gorilla forest camp can be also captioned as glamping in the thick tropics. The lodge offering some of the best tent accommodation; anyone interested in a real wilderness yet classy kind of accommodation would obviously go for Gorilla forest camp without any hesitation.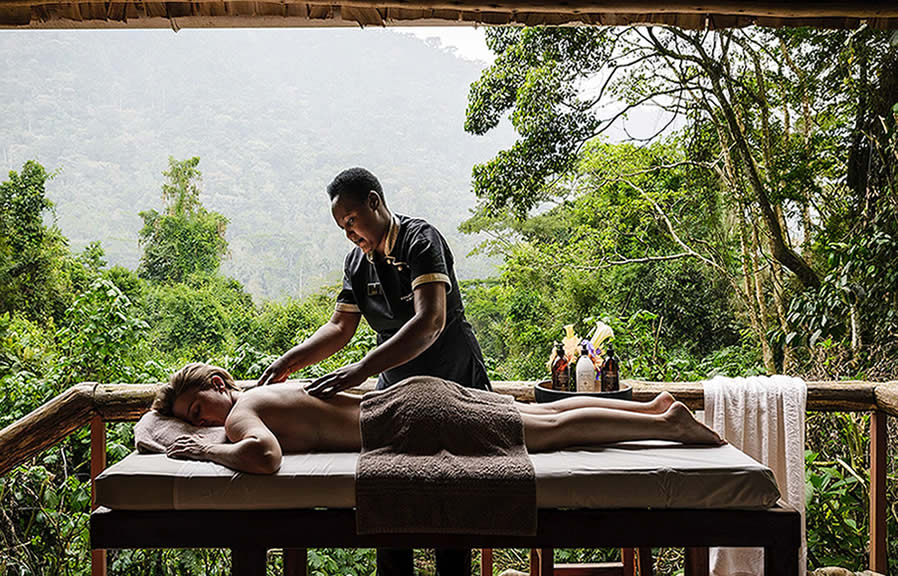 If you thinking of packed lunch for your adventure, wellness spas in the forest; then Sanctuary Gorilla forest camp is the place to be.