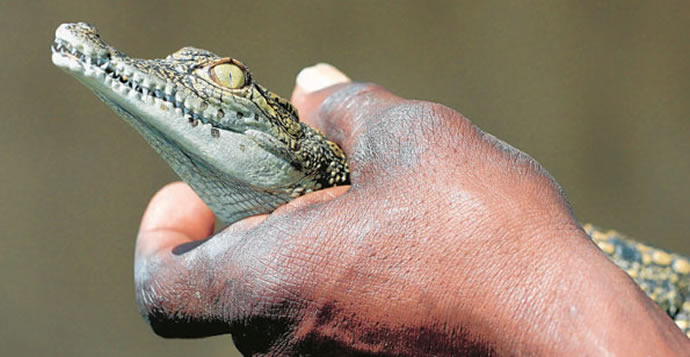 Are you a conservationist and you are interested in watching crocodiles but you do not know where to visit? Have you ever heard about Buwama Crocodile Farm? For reptile enthusiasts who are specifically interested in exploring and discovering more about the crocodiles consider visiting Buwama Crocodile Farm a must for you to get all answers to your questions about these most feared reptiles.
The farm is located in Mpigi district in the western side of the country about 70 kilometers off Kampala city center. It features as one of the most remarkable areas in the pearl of Africa where visitors can catch vast number of crocodiles. Buwama farm sanctuary promotes mainly crocodile tourism in Uganda and for those who want to realize their dreams while on African safari this is the right place that won't disappoint you.
Buwama Crocodile Farm is reachable along Kampala-Masaka highway, western Uganda. At Buwama, you will turn off from the main road and travel for about 9 kilometers where you will finally arrive at the farm which serves both commercial and tourism purposes. This incredible reptile farm refuges about 4000 individuals of crocodiles and they are reared based on their age, sex and size.
This crocodile farm is located along the Great Lake shores offering a chance for travelers to chill and relax while enjoying the beach life filled with water breeze. The farm has self contained bandas that offer accommodation facilities for visitor's overnight stays. The bandas range from single to double bed facilities.
A side from viewing the crocodiles, Buwama farm also features other exciting activities like swimming, soccer, nature walks, swinging, birding and many others. For brave tourists, they will have opportunity to hold or lift up one of baby crocodiles to have a feel of these much respected reptiles once they mature.
Its strategic location along Kampala Masaka Mbarara highway allows travelers to combine their safaris for other protected areas especially for Bwindi Impenetrable Forest National Park and Mgahinga Gorilla National Park the most popular homes for the rare mountain gorillas, Queen Elizabeth National Park-the famous home to the big four of the big five in Uganda plus other diverse wildlife species and Lake Mburo National Park which features as the one of the nearest safari destinations from Kampala city centre and not to forget other numerous tourist attractions that you will have opportunity to catch a glimpse along the way. This means that you can visit this farm en-route or when returning.
A safari to this crocodile farm sanctuary can take one day for one to explore beginning from Kampala early in the morning and return in the afternoon.
Besides Buwama Crocodile Farm, other areas where you can watch crocodiles are Queen Elizabeth National, Semuliki National Park, Lake Mburo National Park and Murchison Falls National Park along the River Nile banks, the Pygmy Nile Crocodiles of the Kidepo Valley National Park, Shorelines of the mighty Lake Victoria and many more. While at these areas, crocodiles can be spotted while on launch cruise tour in the national parks.
In conclusion, Uganda features a number of incredible water creatures most of which include the crocodiles. With variety of remarkable sites for you to spot these amazing and most feared reptiles, we believe that Buwama Crocodile Farm sanctuary will be one of the must to visit site in your travel plan.