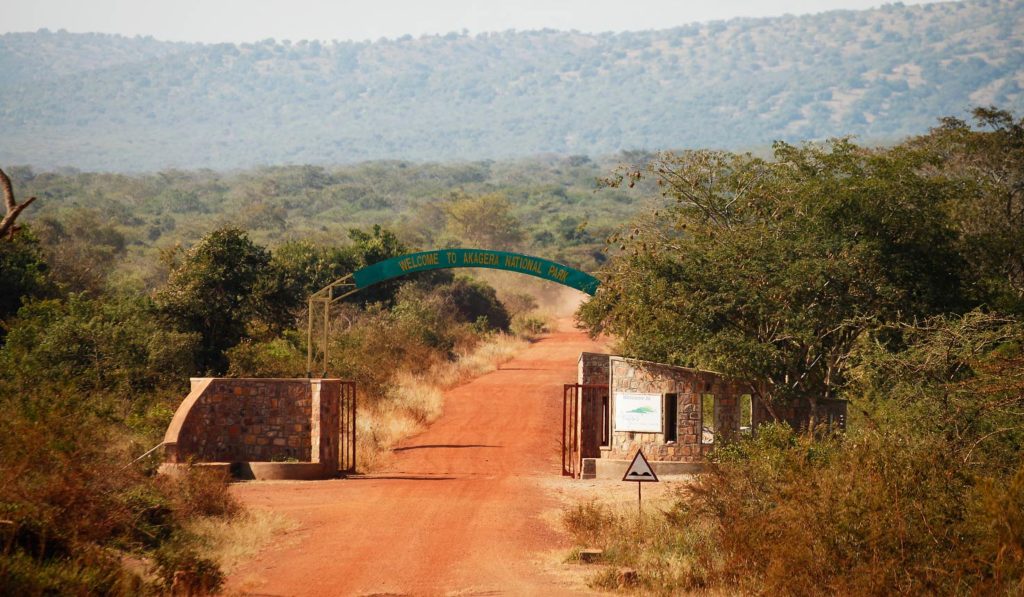 Akagera National Park derived its name from Akagera River and it is only savanna grassland national park in Rwanda. If you are interested in exploring more about the big five game while on Rwanda safari then this is the best destination that you should consider in your travel plan. A visit to this park offers you a feeling like you are in the vast savanna grassland protected areas in Kenya and Tanzania. For dramatic wilderness experiences, visit Akagera National Park and you will be filled with lots of amazing natural wonders.
Game Drives/Nature Walks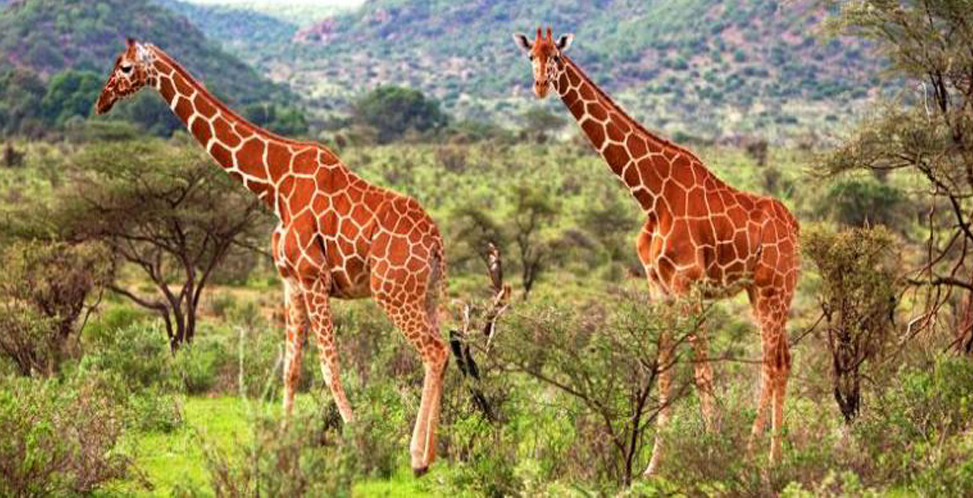 Akagera National Park features as the only safari destination in Rwanda where you can embark on an exciting game drive. A game drive at this park allows you to explore the natural wonders that Rwanda offers to the world besides the rare mountain gorillas. A fact that it is the only open savanna grassland conservation area in the Land of a Thousand Hills, a game drive on its tracks rewards you with amazing views of its remarkable wildlife species. While on game drive, you will spot out wildlife species like savanna elephants, buffaloes, leopards, lions, rhinos, giraffes, sitatunga, topis, roan antelopes, Bohor reedbuck, zebra, Defassa waterbuck, duikers, Oribis, Klipspringer, olive baboons, bush buck, impalas, vervet monkeys, blue monkeys, side striped jackal, mongoose, vive rid, serval, several birds and many others. Those of you will take a bit a longer game drive; make sure that you have packed some snacks or lunch and drinking water. You can also engage in nature a walk which allows you to explore variety of wildlife species while on foot.
Night Game Drives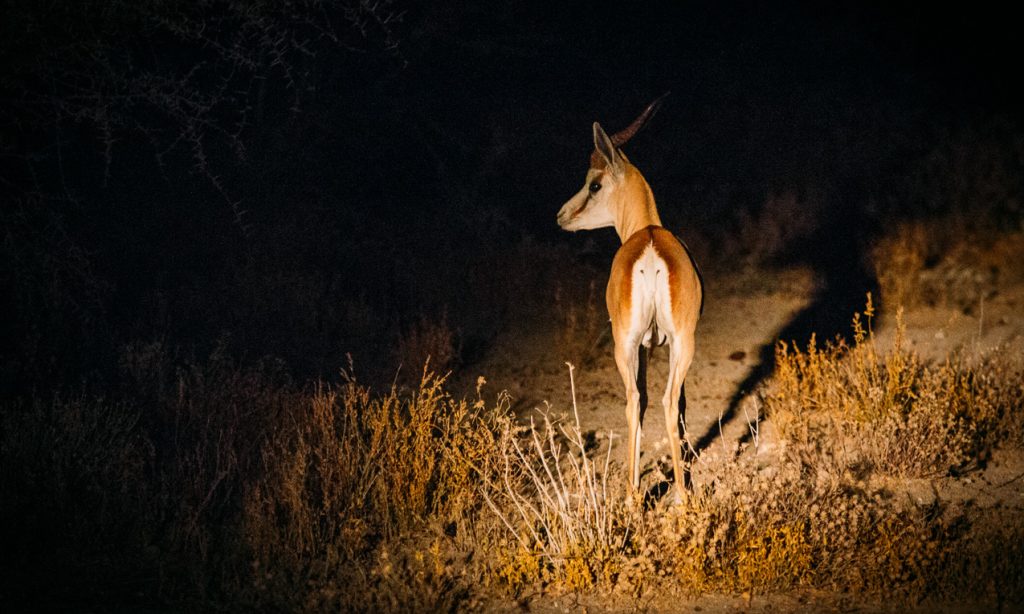 Besides day game drives, you can also embark on a night game drives where you will spot out most of the nocturnals. This wilderness experience is a bit unique from the day drives as it allows you to spot out the predators that prowl at night especially leopards, lions, civets, hyenas, bush babies/galagoes (otolemur crassicaudatus and Galago moholi) serval cats and others. There are also several nocturnal birds and bush baby for you to sight out and this experience lasts for 2 hours.
Bird Watching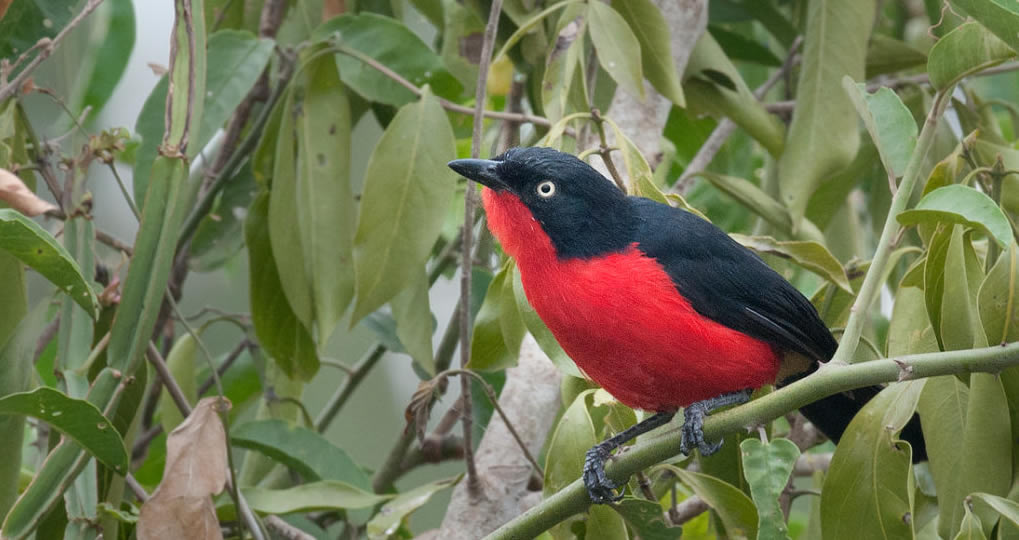 Akagera National Park features as one of the Important Bird Areas in Rwanda. This park offers refuge to more than 520 bird species. While on birding safari at this park, the notable bird species for you to sight out include threatened papyrus gonolek which are only restricted to papyrus swamps, swamp flycatcher (Muscicapa boehmi), shoebill stork, red faced barbet and many more.
Boat tours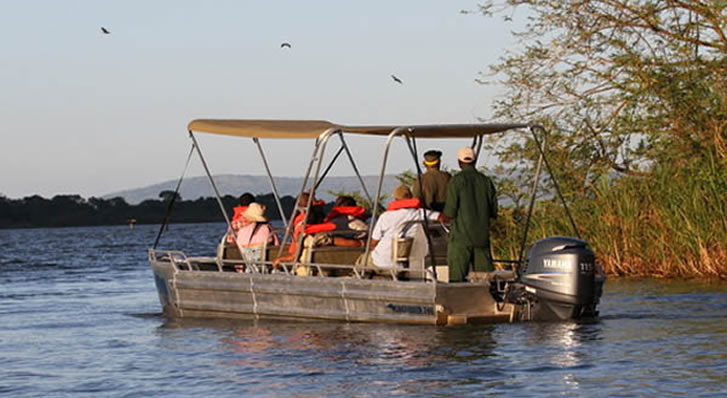 If you are interested in exploring most of the aquatic life in Rwanda then a boat cruise is the best option for you. Boat cruises are conducted along Lake Ihema, a famous refuge to most hippos in East Africa and huge crocodiles. Lake Ihema is Rwanda's second largest Lake after Lake Kivu. The recreational boat rides at this park can be done during day and at the sunset which equally rewards you with spectacular views of hippos, the Nile crocodile and several species of birds. Boat rides can also be planned at Akagera Game Lodge.
Sport fishing
Akagera National Park is one of the perfect destination that you can pay a visit if you are interested in challenging and yet exciting sport fishing adventures. Sport fishing at this park is done on Lake Shakani which is in the south. The notable fish species in this lake include the tilapia and catfish.
Helicopter adventures or aerial safaris
Akagera National Park offers one of the best aerial experiences in East Africa. This amazing adventure allows you to explore the spectacular landscapes of Akagera National Park while on air. Akagera National Park comprises of beautiful swamp fringed Lakes and open savanna grassland which extend to the Tanzania plains.
.